VOIP-500 and VOIP-600 Series InformaCast Integration Guide
Make sure that the

InformaCast environment is setup per Singlewire's instructions and that the multicast functionality has been verified.




With a VOIP-500, VOIP-600, WEBS-PA1, or WEBS-PA-2IP running firmware 1.0.2.8 or later apply the

InformaCast license key as received from Talkaphone.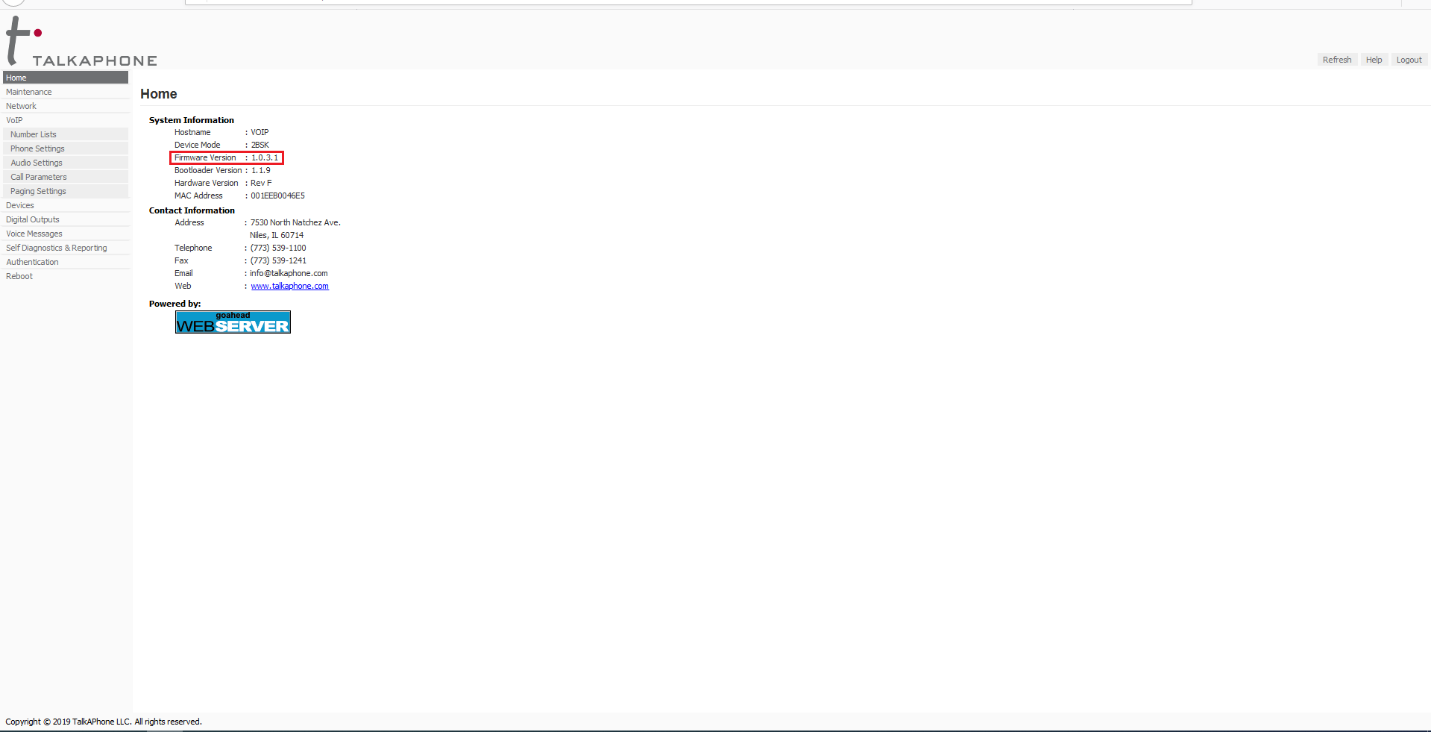 Once the device reboots, it should begin a conversation via SLP on the multicast address 239.255.255.253. The

InformaCast server will then respond directly to complete the conversation.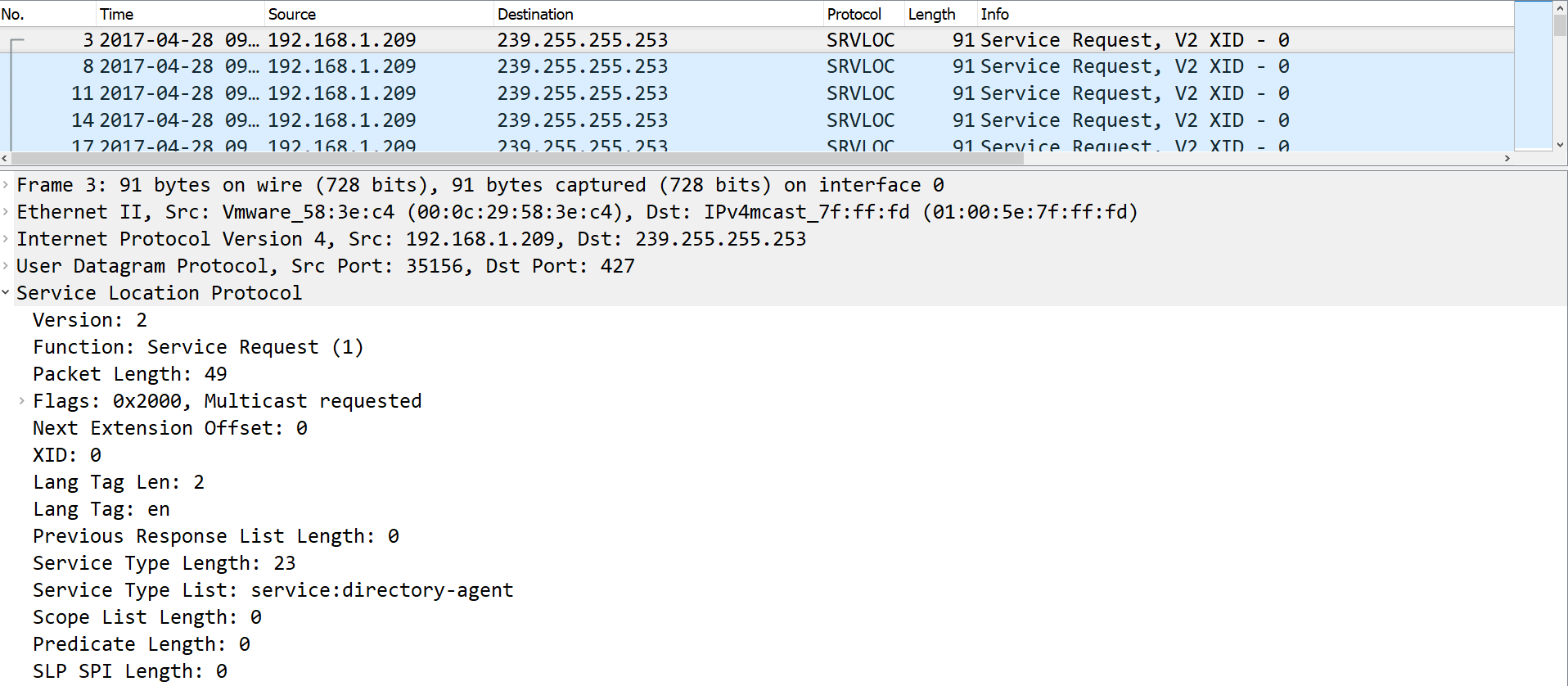 At that point depending on how the

InformaCast server is configured, the device will either show up as a new device available to be added or will be auto added.




If it is not auto added it will show up under speakers that a new device has been detected.




Once that is completed and the device is available in Singlewire.




Depending on what device and what it is connected to, you will need to make changes on the

Talkaphone IP Call Station or Paging Devices under VOIP > Paging settings, to select the appropriate audio output, and trigger the Auxiliary Outputs(to turn on an amplifier or trigger the strobe light).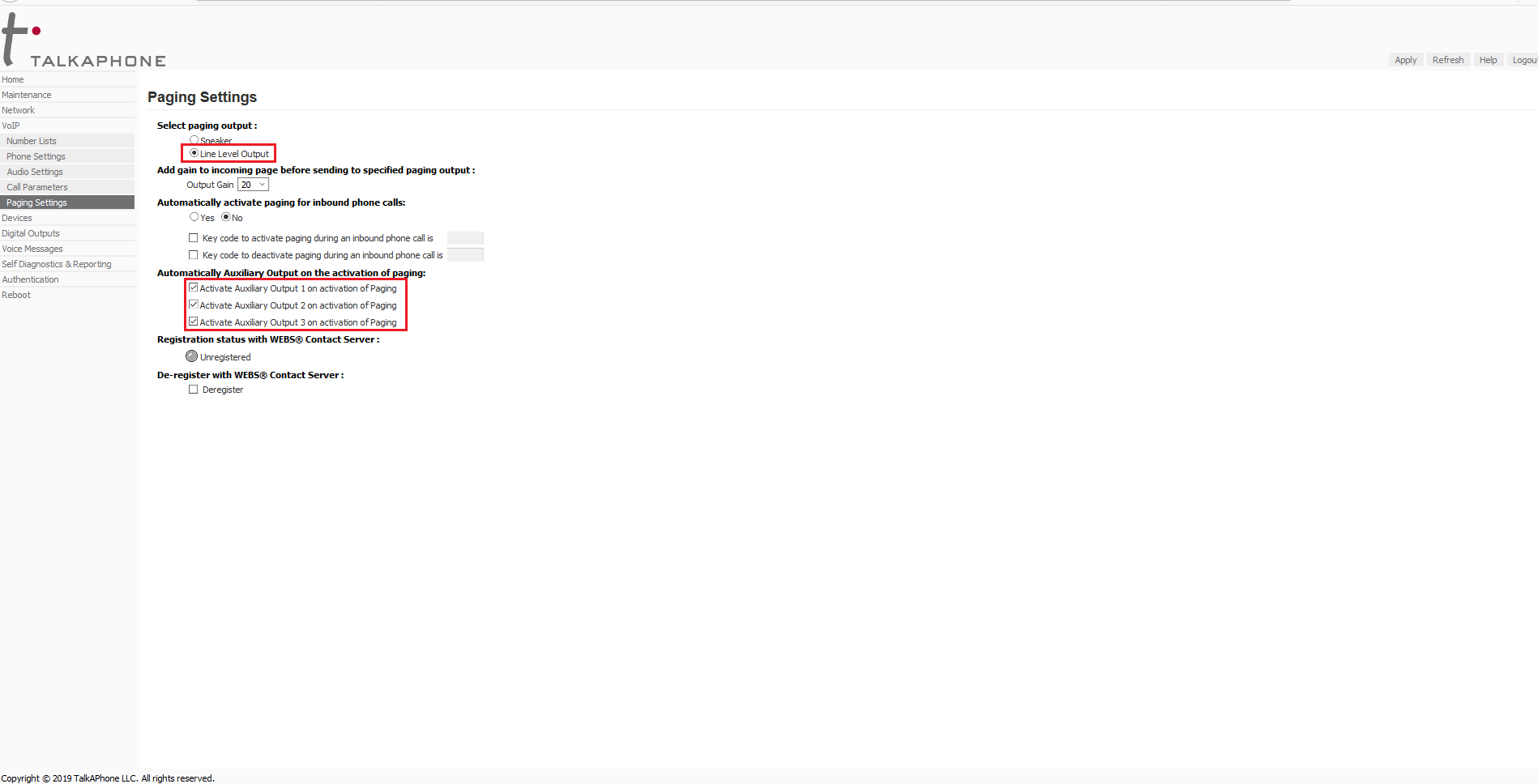 When a notification is sent it will be using another multicast IP address that is configurable in

InformaCast.



Related Articles

AOR-IP Series Master Document

This document contains the links to other relevant documentation for the installation and configuration of the various components of the AOR-IP series AOR-IP Command Units (AOR-IP-40-CU, AOR-IP-80-CU, AOR-IP-120-CU, AOR-IP-160-CU) Installation AOR-IP ...

AOR-IP-CSE Series Call station Configuration

This article assumes that the suggested default IP scheme for the AOR-IP series is being used. The IP scheme can be found here . Configuration Via Browser Accessing the Call Station On the Default IP Address The default IP address of the AOR-IP-CSE ...

AOR-IP Series Recommended IP Address Scheme

This article provides the recommended default IP addressing scheme for use with AOR-IP Series devices. The default IP address of the AOR-IP-CSE Series Call Stations is 192.168.1.10. This overlaps with with Extension 1010 in order to have enough ...

AOR-IP Operating Instructions

AOR-IP Series Command Unit Operating Instructions Master Telephone and Extension Button Panels Station Buttons/Status Indicators Green LED light on an individual station button, indicates that that station is registered to the system, and not ...